Debian Pushes Development of kFreeBSD Port
This is really such a cool idea. Having the FreeBSD kernel available in Debian as an option would give so much flexibility for those of us who use FreeBSD and Debian on our servers.
Click here for the whole announcement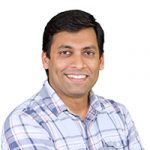 Anjan Upadhya is a Managing Partner who oversees Technology for SproutLoud, and he serves as the chief architect of the company's Platform. He has been in charge of all of SproutLoud's Technology and Product Development since the company's inception. Anjan has over 14 years of experience building technology teams and platforms in fast-paced, startup environments for a broad range of industries including education, veterinary and medical sciences.